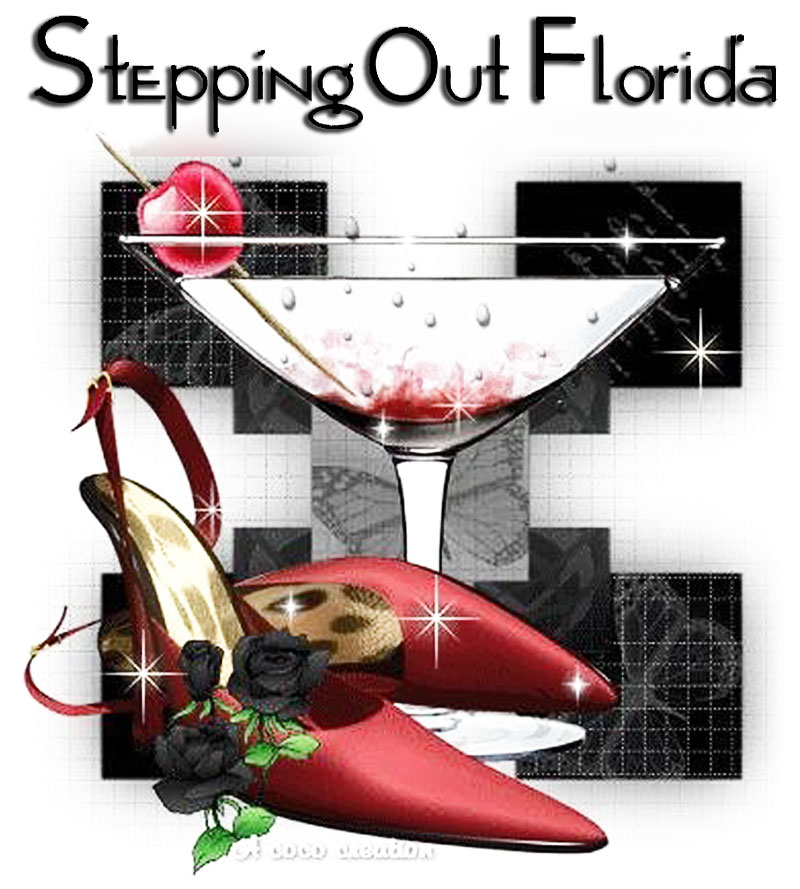 STEPPING OUT FLORIDA
It's YOUR "ENTERTAINMENT BIBLE"-the premier website for the 45+ years age group-??and your HOTTEST source for what's going on in the tri-county area:? we've got events and deals all over South Florida. Find information about networking, dancing, fundraising, grand openings, wine-tastings, charity galas, restaurants, clubs, live music, the nightlife?and more. IT's FREE! And events are for everybody- not just for singles (unless specified.)
From Miami and Ft. Lauderdale to Deerfield Beach and Boca Raton to Delray Beach, Boynton Beach and Palm Beach!
Enjoy 'stepping out' on the town!
(P.S. OUR WEBSITE IS ON FIRE! )

? Get new customers by reaching thousands locally on a daily basis. ? ? ? ? ? ? ? ? ?

?Your ad WILL be seen 7 days a week?we update? every week?? ? ? ? ? ? ? ? ? ? ? ? ? ? ? ? ?

?Inexpensive but Effective
__________________________________________________________________________________________________________________________________
Check out the

DIRECTORY on the side of the page!
(Yes, on your right!)

????? and

NEW!!? CHECK OUR CLASSIFIEDS-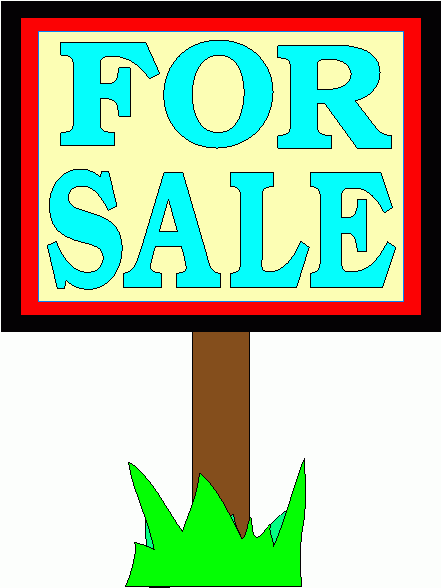 WHAT'S ON SALE?

JUST CLICK HERE! ?

_________________________________________________________
STEPPING OUT FLORIDA IS NOW MOBILE-FRIENDLY!?
Take us with you?on-the-go!
CHECK US OUT ON YOUR SMART PHONE, iPHONE, ANDROID, BLACKBERRY OR WINDOWS MOBILE!
Now you can get instant access to what's happening around town!
Feel like heading for a Happy Hour cocktail after work today? Don't know WHERE to go?? It's all there and easy to find.
By the way, in our first week (Dec. 12 to 19),? there were 135 total visits and 290 page views.

Our 24 web pages were viewed? 387 times in one week! Wow! Thanks for using our website ON-THE-GO!


We're listening to your requests and work hard to provide the most up-to-date, accurate AND MOBILE information possible!
(FYI-The size of the mobile market is enormous. There are approximately 20 million plus iPhones in the US and over 850,000?Android phone activations a day world wide. Smart phones are so important to people's lives that a recent industry research paper, presented at the Mobile World Congress, showed that 70% would sacrifice alcohol, 63% chocolate and 33% sex rather than give up their Smartphone for a week!)

Now it's even easier to take us with you when you go
"Stepping Out " on the town!
_______________________________________________________________________________________________________
THIS WEEK"S HIGHLIGHTS:??JUST CLICK!
Monday-????LLl????? Learn authentic Tango, Theater in Plantation,

????????????????????????? Manalapan & Boca, Food Trucks in Hollywood

Tuesday-?????? ? Live music in Boca, Delray, Lake Worth and

?????????????????????????? Ft. Lauderdale
Wednesday-?? Ballroom & Latin Dance,? Festival of the Arts,

?????????????????????????? ABZs Pub Crawl
Thursday-??????? Festival of the Arts, Theater in Plantation, Expo ??? ? ? ???

Friday-????????????? Festival of the Arts, Tony Bennett, Lake Worth Fest,

?????????????????????????? Jazz in Palm Beach
Saturday-??????? ST. PATRICK'S DAY?WEAR SOMETHING GREEN

?????????????????????????? and STEP OUT' to some parties!!!!

Sunday-????????? Festival of the Arts-Final Day & Caldwell Theater's
?????????????????????????? Play "Working" is Good (Discount Tix: Mention

?????????????????????????? Stepping Out Florida!??
NEW: PASSOVER DINNER FOR SINGLES!? By Stepping Out Florida-APRIL 7- at Pavilion Grille: CLICK HERE

CLOSED: Christine's on the Green-in the Deerfield Country Club, 50 Fairway Drive, Deerfield Beach

CLOSED: Andrew's Restaurant- 99 SE Mizner Blvd.-Boca Raton 33432
?
__________________________________________________________________________________________________________________________
(SCROLL DOWN TO SEE :
"SAVE THE DATES "!)? AND CHECK FACEBOOK
FOR ALL OF OUR EVENT PHOTOS!
______________________________________________________________________________________________
?
?
Special price:
$15 per ticket!

JUST MENTION:
'STEPPING OUT FLORIDA"!!!

(Note: This price is not valid on Friday or Saturday Evenings and Sunday Matinees. All other performances throughout the run are valid.)
(Note: This price is not valid on Friday or Saturday Evenings and Sunday Matinees. All other performances throughout the run are valid.? )
READ A COMMENT BY A "STEPPING OUT FLORIDA" READER!!!!

On Fri, Mar 16, 2012 at 11:01 AM, Arnie Strickman <apsware@comcast.net> wrote:
Hi Deb,
Just in case no one has applauded you yet, let me be the first (maybe not).
I read your discount for the Caldwell, got tickets and went to the show last night.
The show was very entertaining and the theater is of course, ?beautiful. But the best part was your ability to arrange a discount for Stepping Out readers. I hope more people take advantage of this tremendous opportunity. I thank you again for your efforts. I will look forward to any future entertainment postings. You know I always read your site anyway.
Thanks,
Arnie
Check out this revamped, updated, and contemporized musical Working, featuring the music of Tony winners, Stephen Schwartz (Wicked, Godspell), Lin Manuel Miranda (In the Heights) and Grammy winner James Taylor-The original source material for this unabashedly American musical is based on the original novel Working by Studs Terkel.An all-Florida cast embodies this eclectic mix of monologues and songs featuring Broadway vets Melissa Minyard (Les Miserables), Barry Tarallo (Grease),? South Florida favorites, Jim Ballard (All My Sons, Urinetown, Adding Machine), Laura Hodos (She Loves Me),? Kareema Khouri (Motherhood the Musical) and Michael Focas (Lend Me a Tenor).-?Working has a structure similar to A Chorus Line in that we really dive inside the mindset of these characters,? continued Cholerton.? ?What we also see is just how interconnected we all are and how shared all of our experiences are.? Its themes are possibly the most universal of any show we?ve recently done at Caldwell Theatre Company.?WORKING concerns the hopes, dreams, joys and concerns of the average working American. In the course of one twenty-four hour workday, the audience meets and hears stories of various workers including the Fireman, Teacher, Money Managers, Homemakers/stay-at-home mom, Retirees and more.? A musical exploration of 26 people from all walks of life, WORKING celebrates everyday people in a funny and touching way.WORKING fills you with hope and inspiration and is the perfect musical for everyone who has ever worked a day in their lives-February 26 ? April 1, 2012-Wednesday ? Saturday: 8:00 p.m.-Select Tuesdays 8:00 p.m-.Wednesday, Saturday and Sunday: 2:00 p.m.-Tickets:$27 to $50 depending on performance and seat location.? $10 Students with ID-Box Office: 561-241-7432? or?? www.caldwelltheatre.com
______________________________________________________________________________________________
SPECIAL DEAL! PURCHASE TICKETS FOR THE FLORIDA PANTERS!? (SCROLL DOWN)

_________________________________________________________________________________________________
SPECIAL DEAL!? PURCHASE DISCOUNT TICKETS FOR THE MIAMI HEAT! ?
(SCROLL DOWN)

???????????????????????????????????????????????????????????????????

?
_________________________________________________________________________________________________________________________ ???????????

SAVE THE DATE:?????????????? MARCH 21


"Noa" (Achinoam Nini), Israel?s Top International Singing Star will be performing at B?Nai Torah Congregation- 7:30pm-She is a an Israeli superstar and Israel's top international performing artist- She has headlined at? Carnegie Hall, the Kodak
Pavillion in L.A., The Vatican, The White House, and numerous times at the World Economic Forum in Davos, Switzerland. Her current recording, "Israeli Songbook", is one of her most popular ever- She will appear with her long-time musical collaborator, virtuoso guitarist, Gil Dor- Tickets may be purchased online at Bnai-Torah.org or by calling Robin Egerman at 561-392-8566? X306-? No phone orders will be taken on March 21, the day of the concert and there is a $5 extra charge on that day- HOWEVER, the $5 charge will be waived by mentioning STEPPING OUT FLORIDA!? All seats are assigned so it is first come, first served for better seats-Tickets range in price from $35 to $100-Location: B?Nai Torah Congregation-6261 S.W. 18th Street-Boca Raton, FL 33433
________________________________________________________________________________________________________________________
SAVE THE DATE:??????? March 22

The Consumer Challenge and Wine Carnival- 7 to 9 PM at Bogart?s Bar & Grille located at Cinemark Palace at the JM Lexus Premier Level-3200 Airport Rd, Boca Raton- Jeff ?Defo? Deforrest is emceeing for this special evening -Each guest receives an ?eco-friendly goodie bag? upon entering, supplied by Crown Wine & Spirits-Then guests will enjoy booths with "wine" games- If the guest wins the game, he earns a chip (similar to a poker chip)- Once they visit each booth, guests take their chips to the prize booth and pick out a prize based on how many chips they have won-Crown Wine is donating 50 passes to their wine tastings, there will be wine baskets and more-There will be eight wine booths, six of them will be Crown Wine & Spirits who will be pouring some fabulous American wines, and two will be pouring AFWC wines (American Fine Wine Competition)-At 8 PM, 12 names will be drawn and those lucky guests take a seat at the Consumer Challenge Table where they will have ten glasses of wine in front of them and a sheet of paper with 12 different wines- The guest who identifies the most wines correctly will win the Grand Prize of two tickets to the Gala (value $600 Total)Cover:
$35 prepay and $45 at the door- A portion benefits JM Lexus? Youth Automotive Training Center.? We expect up to 300 guests-Contact Sheri: Shari Gherman, President & Co-founder, American Fine Wine Competition-561.558.2345 or 561.504.VINE (8463)? or email:? shari@americanfinewinecompetition.com
___________________________________________________________________________________________
SAVE THE DATE:???????????????????????? MARCH? 23

March 23- Stepping Out Florida?
invites you to mingle, dance and party with
??????????? FREE
BUFFET !!
?????????????????????????????? AND
?????????? TWO HOURS OF
????????????? OPEN BAR!!!?

Come to Platforms Night Club? and EAT FREE from 5pm to 8pm and then DRINK FREE from 8pm to 10pm -All at no charge~!!? And NO COVER CHARGE!!! Free Valet Parking- Now that's how to party!!!? (Just be sure to mention STEPPING OUT FLORIDA to drink FREE!!!)?? P.S. (During the buffet?call drinks are only $3 and include Absolut Vodka, Dewar's Scotch and other name brands! ) Dance to 70's, 80's and 90's on-stop music all night- Platforms Dance Club at 99 SE 1st Street- Boca Raton 33432-Info: 561-392-6885- (Located on the corner of 1st Street and 1st Avenue?easy!? Take Federal Hwy. , and south of Palmetto Park Rd., turn on 1st Street)
_________________________________________________________________________________________________________________________
SAVE THE DATE:???? MARCH 23 to 25

Let the revelry begin! A weekend of great wine matched with delectable culinary delights will tempt savvy pal
ates at the 10th Annual Boca Bacchanal Winefest and Auction Weekend
March 23-Vintner Dinners-- A hugely successful fundraiser for the Boca Raton Historical Society-The weekend will begins tonight at 7pm with vintner dinners in private homes-Each Vintner Dinner features a nationally acclaimed chef and a renowned vintner who teams up to create signature dishes paired with "top of the portfolio wines" and served in a magnificent private setting-Visit the website for complete information on chefs, vintners and venues. Tickets:$ 300
? ? For details all weekend and tickets:? 561-395-6766 ext. 101 or? http://www.bocabacchanal.com/

March 24-Boca Bacchanal-Bacchus Bash At The Elegant Boca Raton Resort & Club ? Mizner Center is the perfect backdrop
for a Champagne Taittinger reception, sumptuous dinner and silent & live
auctions- Tickets are $250 per person or a table of 10 for $2,000-Savor an "encore appearance" of the Vintner Dinner Chefs and Vintners as they present their delicious specialties and wines at a gala reception-Then enjoy a multicourse feast created by the Resort's Executive Chef Andrew Roenbeck and his talented staff- Dance to the urban sounds of the Will Bridges band while enjoying decadent desserts and coffee bars in a contemporary lounge area-Silent Auction includes an exciting collection of reserve wines; travel packages featuring culinary, ski vacations (Powder Paradise:? Five nights play and stay ski package for two in Salt Lake City and Park City Utah),? cruise vacations (Royal Caribbean cruise of the Adriatic and Ionian Seas and Holland America Cruise to Alaska) ; exclusive winery trips to Napa Valley, Italy, France, Argentina and Spain;And Two night stay for two at Wynn Las Vegas with Spa, Chef's Dinner and more-At 6:00 p.m.-At the Boca Raton Resort & Club-Tickets: $250-Info: 561-395-6766 x101 or CLICK HERE?

March 25-Boca Bacchanal Winefest Weekend Grand Tasting-12 noon to 3pm-Sip, savor and stroll your
way through this alfresco (outdoor)? luncheon revelry on the tented green at the Mizner Park Amphitheatre-Enjoy delicious by-the-bite specialties from 30 top local restaurants, an exceptional presentation of 140 featured wines, and experience the herbs, produce, specialty oils and foods in ?The Marketplace?-Cover: $85 in advance, $100 at the door-in Boca Raton 33432-Info: 561-395-6766 x101 or CLICK HERE
_______________________________________________________________________________________________
?
SAVE THE DATE!??????????????? MARCH 25

March 25-Dixieland! Hot Jazz! Swing! If you enjoy this music, come to "H.A.G.S."! (The Hot Jazz
& Alligator Gumbo Society)-Established in 1980, this is a non-profit jazz society, organized for charitable and educational purposes and also to preserve Traditional Dixieland and American Heritage Jazz- What a unique organization: about 250 loyal members and most of the Directors are made up of musicians who donate endless hours-Come and enjoy their monthly jazz sessions! Only $5 for HAGS Members; $10 for non-members-The 4th Sunday of each month- From 1pm to 4pm-at Henry's Hideaway- 1500 S. Andrews Avenue-Pompano Beach (SE Corner of Andrews Avenue and McNab Road)- Oh, and yes, it's in a church! If you haven't? been yet to this little gem, you're missing some great entertainment-A whole huge party room is a combination pub-club-bar-stage-ballroom-dinner place?A Must See! For info:? 954-563-5390 or 561-394-0269

(note: I have some FREE passes to attend! Each pass is good for one visit with an UNLIMITED number of friends on that visit-Have a Dixieland/Jazz/Swing get-together!? Just go to? Stepping Out Florida on Facebook and "LIKE" us, and send a note that you are interested?we'll mail out the free tickets until they are gone! )
WE HAVE 5 WINNERS!!!

WINNERS of the FREE TICKETS TO AN AFTERNOON OF DIXIELAND-HOT JAZZ-and
SWING on March 25 GO TO THE FIRST 5 TO RESPOND? (March 12):
Janis Sass, Bob Wieder, Debra Bamberger, Christina Guilanti Kelly and Ann Michaelson!!!! Thanks everybody for participating?and feel free to check out the event anyway in case I am able to give away free tix next month, too! (Only $10 admission for 3 hours of live music-at Henry's Hideaway-1500 S. Andrews Ave., Pompano Beach (SE corner of Andrews Ave. & McNab Road)
________________________________________________________________________________________________________________________
SAVE THE DATE:?????? March 27

Wine Dinner at Michele's Dining Lounge-Experience the Art of Fine Dining-Come see this gorgeous new
restaurant, "Voted Best New Restaurant in Broward County in 2011"-Award-winning cuisine served with an Italian flair-Tonight,? a special 4-Course Food and Wine Pairing Dinner featuring excellent wines from? Greg Norman Estates ? Appetizer (Ahi Tuna with Greg Norman Pinot Noir), Salad (Braised Beet Salad with Greg Norman Malbec) and Entree (New York Strip with Greg Norman Malbec)-Cost: $55 per person when paid before March 15 or $65 after March 15- At 27 E. Oakland Park Blvd.-Ft. Lauderdale 33306-For Info. and Reservations: 954-533-1919?? or ? LauraGD@bellsouth.net??? or info@MichelesDL.com??? See photos of this exquisite new restaurant:? www.MichelesDL.com
______________________________________________________________________________________________
SAVE THE DATE:???? MARCH 30, 2012???
WINE, SPIRITS & CULINARY CELEBRATION!!!?

AT THE MUSEUM OF DISCOVERY AND SCIENCE????
ONE OF SOUTH FLORIDA'S BEST EVENTS!

CLICK HERE TO RSVP TO THE MODS 17th Annual Wine Event 3.30.2012
?
? ? ? ?? ?
?????
Event Highlights: Showcase of South Florida's Premier Restaurants and over 200 Wines & Spirits from around the world; Silent auction;? Complimentary Reidel glass for every guest!
$150 VIP Admission Includes at 6pm:
? VIP Martini Reception
? Early entrance to Grand Tasting
? Exclusive Champagne/Culinary Pairing Seminar
? Entrance to VIP lounge 8:00 p.m. to 11:00 p.m.
? Complimentary Riedel Wine Glass
$85 General Admission at 7:30pm:
? Admission to Grand Tasting
? Wine/Culinary Pairing Seminar
? Complimentary Riedel Wine Glass
Event Highlights
Showcase of over 40 South Florida Premier Restaurants
Over 200 Wines from Around the World
New this year: Spirits and Craft Beer
Silent Auction
Complementary Riedel Wine Glass for each guest
For tickets call 954.713.0954
More info: Call Ethel Lipoff at 954-713-0906 or ELipoff@MODS. net or? on line: www.MODS.org

_______________________________________________________________________________________________________________________________
?
SAVE THE DATE:

March 30-Dancing Under the Stars at the Boca Museum-Put on your dancing shoes for an evening of dazzling dancing!-Enjoy social dancing? to Swing, Latin, Jazz, Top 40 and Smooth Music by Michael Masci- Also be dazzled by Ballroom Dance Performances by Internationally-acclaimed Professional Dancers Nataliya Malmihina, Alex Foruponov, Ben and Stephanie Castellanos- 7pm to 11pm -In the Museum's Grand Hall-Wine and Hors d' oeuvres will be served-Dance Hosts available for single attendees-Cover: $45 through March 7; $55 starting March 8- Black Tie or Cocktail Attire Requested-In Mizner Park-501 Plaza Real- Info: Call the Hot Line: 561-392-2500 x216 or www.BocaMuseum.org/DancingUnderTheStars -This is an event from the Friends Auxiliary of the Museum and it is being chaired by Luz E. Aristizabal
?
?
___________________________________________________________________________________________
SAVE THE DATE!? ? ? ? ? ?? MARCH 31

SINGLES LIFESTYLE EXPO!-5pm to 8pm-The 5th Annual Sunshine State Eldercare Expo AND The 24th Annual Singles Lifestyle Expo immediately followed by South Florida's largest Singles Dance from 8pm to ??? in the Mirage Lounge-At the Quality Inn Sawgrass Conference Center-1711 n. University Drive- Plantation-Info: www.multi-expo.com and Contact: Al Barry, Show Manager, Singles' Lifestyle Expo: 305-448-7976?.. albarry@bellsouth.net and Lorraine Westreich, Show Manager, Sunshine State Eldercare Expo: 954-344-9524?..? iwrite4you@att.net
Over 80 exhibitors, Speed Dating and also Seminars from 6pm to 8pm-The All-Inclusive Admission is only $15 in Advance and $20 at the Door-DISCOUNT TICKETS HERE!!

CLICK THE "BUY NOW" BUTTON BELOW? TO PAY ONLY $15 in ADVANCE!

Come visit STEPPING OUT FLORIDA at TABLE 31, right as you enter!?We always have goodies (Hershey's chocolate kisses) and enter to win the bottle of wine raffle!
__________________________________________________________________________________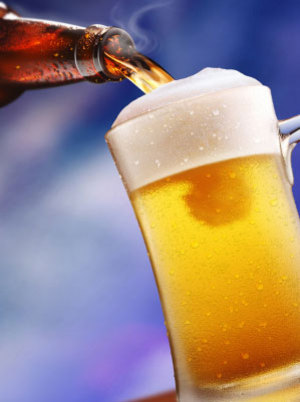 SAVE THE DATE: March 31-

The 15th Annual Beerfest Celebration

Enjoy plenty of suds sampling, food and entertainment-? Ft. Lauderdale will play host to more than 4,000 beer aficianados with more than 100 samples of the world's best local and international beers-

With a VIP ticket ($75), you also get unlimited access to samples of premium craft beer not available to general admission, access to the tented VIP area and best stage views for the live music-

Click here for a VIP ticket for the price of $37 until January 31 ? CLICK HERE
Also note: ORGANIC BREWERY-welcome to S. Florida's newest Brew Pub-with 8 different ALL-Organic Brews and 4 Organic Brews On Tap at all times-with home made German and American cuisine and a full liquor bar-Terrace with Broadwalk and ocean views-open noon to midnight-At 290 N. Broadwalk- Hollywood 33019- Info: 954-674-9674
_________________________________________________________________________________________________
SAVE THE DATE:??????????????? APRIL 7

PASSOVER DINNER FOR SINGLES?? -? CLICK HERE FOR DETAILS!

OPEN TO EVERYONE!?? CAN BE SINGLE OR? NOT,? BUT JUST LOOKING FOR A PASSOVER? CELEBRATION?NOT RELIGIOUS?OPEN TO

ANY FAITH- STEPPING OUT FLORIDA WEBSITE AND EVENTS TARGET AGES 45, 50 and +.?? ALSO, FEEL FREE TO PAY BY CHECK ?

AS LONG AS IT ARRIVES BY APRIL 6!???? MAIL TO:
Deby Goldfarb
Stepping Out Florida
5970 SW 18th St.-Bldg. E-1, Suite 232
Boca Raton, FL 33433
???? Stepping Out Florida
invites you to a festive dinner
????????????????? at
????? The Pavilion Grille

THE MENU:

Enjoy a superb 4-course dinner, served family-style
(with some Egg Matzoh and a taste of Manishewitz wine for a holiday touch)

1st course: Traditional Matzoh Ball Soup (The Pavilion is noted for theirs!)
2nd course: House Salad: (Mixed greens and field greens)
3rd course: Choose one entree: Sliced Braised Brisket of Beef, Spice and Herb Half Roasted Chicken
or Fillet of Salmon with Orange Ginger Beurre Blanc Sauce
All served with Roasted Potatoes and Tsimmes (Glazed Carrots)
Fourth course: Special Passover Dessert-Coffee and Tea-(Wine available for purchase at $7 per glass)

??? 2nd Night of Passover

?????? Saturday????? April 7

?????????????????? 6pm
?

Don't Be Alone for the Holiday!

Holidays are meant for sharing- Come be with
friends, new and old
?
___________________________________________________________________________________________________________________________
?
SAVE THE DATE:?? April 16 to 21

Las Olas Wine and Food Festival

Featuring Several Exciting New Additions, Pre- and Post-Events with Wine and Food Pairings, Bourbon Dinners and Popular Street Festival-Proceeds benefit American Lung Association in Florida-Recognized as a one of the most anticipated wine and culinary events of the year, the Festival on Las Olas Boulevard in Fort Lauderdale between SE 6th Avenue and SE 11th Avenue- Tickets can be purchased at www.lasolaswineandfoodfestival.com?? The Festival kicks off on Monday, April 16th at 7:00 p.m. with "Bourbon & Burgers" at Tap 42. The new gastro-pub will showcase a selection of distinct bourbons including Angel's Envy, Old Forester, Woodford Reserve and Hudson and pair them up with specialty menu items which include Deep Fried Chicken Paprika Pierogies and Florida Rock Shrimp Mac & Cheese-On Wednesday, April 18th at 6:00 p.m. the Festival continues with "Wine Down Wednesday" at Preston's Wine & Martini Bar inside of the classic Riverside Hotel. Revered Chef Toby Joseph will prepare a five-course pairing menu, featuring gourmet Spanish-inspired tapas paired perfectly with a selection of Spanish wine for attendees to savor-Also on Wednesday, April 18th, Rocco's Tacos and Milagro Tequila will partner together for a Tequila dinner hosted by Milagro National Brand Ambassador Jaime Salas and none other than Rocco himself-Jaime will create signature Milagro cocktails to be paired with each course, including Milagro Reposado, Milagro Anejo and Milagro Single Barrel Reserve Anejo. Milagro Unico will also be tasted, providing a unique experience, as it is only available at Rocco's Tacos in the state of Florida-Banfi Vintners, America's preeminent name in fine imported wines, and Tuscan Grill join together on Thursday, April 19th at 7:00 p.m., to present the Banfi Italian Festival. Guests will relish in an "all you can eat" menu of authentic Italian favorites, such as grilled hot and sweet Italian sausage sandwiches, Tuscan's famous meatballs, wood & coal baked pizzas, Mozzarella en Carrozza, Arancini, and Zeppole with powdered sugar and chocolate sauce. Featured wines include Banfi Brut, Principessa Gavi, San Angelo Pinot Grigio, Banfi Chianti Classico Riserva, Banfi Brunello, & Rosa Regale. A DJ will entertain the crowd and Rino Balzano, the "opera-singing troubadour of the Italian kitchen," will make a special live appearance.? Select tickets also include an open liquor bar featuring Premier Beverage spirits-Cheese Culture, one of the newest locales on the Boulevard, will be hosting "Around the Wheel," which will be held on Thursday, April 19th from 7:00 to 9:00 p.m. Join the Cheesemongers as they take you through a tasting adventure of (6) different styles of cheese.? As you taste your way through they will be sharing informative information on each cheese such as where it comes from and how it's made. Rik Steere, Market Manager for Wilson Daniel's, will also be hosting the event and will taste you through Schramsberg Blanc de Blanc, Ponzi Pinot Gris, Gainey Merlot and Royal Tokaji Mad Cuvee as they are paired with each cheese.?? Join us for this intimate evening in this charming European shop right on Las Olas!? Tickets are $45 per person and seating is limited to 30 persons-The much-anticipated Street Festival, which draws more than 2,600 attendees from all over the world each year, will be held on Friday April 20th from 7:30 to 10:00 p.m. on Las Olas Boulevard encompassing four city blocks of food, wine and fun! The year, the Festival will feature more than 70 of South Florida's finest restaurants and more than 40 wine tables and micro brews. Back by popular demand are Bombay Sapphire? Gin lounge for the ultimate cocktail experience, the Culinary Couture Fashion Show by the Art Institute of Fort Lauderdale and the New Times Cupcake Battle, where local bakeries compete in the ultimate cupcake smack down and attendees have the chance to vote on the "Fan Favorite" award. Popular South Florida acts, including The Weedline Band and the legendary Pan Vibes, will perform live.Guests attending the street festival will be able to sample the newest Stolichnaya Vodka flavors, as well as a selection of signature Milagro tequila drinks. Also taking place for the first time this year, a variety of wines and spirits will be available to order at a discount on the street courtesy of ABC Fine Wine & Spirits, the exclusive festival retailer.? Las Olas Boulevard will be closed to traffic and guests have the opportunity to visit restaurants, retailers, art galleries and sidewalk bistros.?
For those who still have the energy to party, there will be two sensational after-parties. Guests can make their way West down Las Olas Boulevard after the street festival to continue the party at Vibe & O Lounge, both located in the Yolo courtyard. Bombay Sapphire will be hosting a party at O Lounge and will feature the festival's official cocktail, the Sapphire Raspberry Collins. Stoli Elit will be hosting an after party next door at VIBE equipped with an ice luge and dancers.? Both parties begin at 10:00 p.m. and are open to the public. Please note that both VIBE and O Lounge have strict dress codes (no shorts, hats or tennis shoes).To cap off the Festival, the Cheese Culture will host a "Rise & Shine Brunch" the following morning, with mimosas and a delicious brunch menu on Saturday, April 21st from 11:00 a.m. until 2:00 p.m.
Tickets to the 2012 Las Olas Wine & Food Festival are $100.00 per person and now available. Ticket prices for pre- and post-events vary. A complete line-up of events and ticket information are available at www.lasolaswineandfoodfestival.com or
call (954) 727-0907.

_________________________________________________________________________________________________________________________
SAVE THE DATE:? April 19, 2012

American Fine wine Competition Gala- "The Wine Event of the Year" ? 6pm to 11pm

Calling all food and wine aficionados! The American Fine Wine Competition Gala, presented by Patriot National Insurance Group to benefit The Diabetes Research Institute Foundation -This is the world's largest and most prestigious invitational devoted solely to fine wines produced in the United States. Now in it?s 5th year, The AFWC Gala is where the public comes to enjoy them.
Guests of the AFWC Gala enjoy an evening of pure decadence- What a line-up of events! The moment guests enter they are served award winning sparkling wine and peruse the silent auction consisting of all of the participating wines signed by the winemakers. All of the wines from the competition are served throughout the evening, poured for guests at their table by their very own 'Wine Angel'.? Also?Chef Emeril Lagasse will be preparing dinner and this year, guests can participate in a lottery to win a seat at Chef Emeril's table on stage while he prepares the main course. 100% of the proceeds from the lottery benefit the evenings charities. Also tonight:
??? Alan Kalter, announcer for Late Night with David Letterman, will be the emcee and the Auctioneer for the evening.
??? World famous Saxophone player Dayve Stewart & the Vibe will entertain.
??? Flowing wine- over 600 poured by Wine Angels
??? A Signature Sparkling Reception & Dinner prepared on stage by Chef Emeril Lagasse
??? Lifestyle Live Auction and Silent Auction- featuring all of the wines from the competition and signed by the winemakers
??? Benefiting- the Diabetes Research Institute and the Golden Bell Education Foundation
???? Admission: $300 per person

Boca Raton Resort-501 East Camino Real-Boca Raton, FL 33432-For tickets: Shari Gherman-561-558-2345 or 561-504-VINE (8463)? or shari@americanfinewinecompetition.com??????? Info: www.americanfinewinecompetition.com

________________________________________________________________________________________________________________________
SAVE THE DATE:????? APRIL 27 and 28 ??
Second Annual Deerfield Beach Wine and Food Festival??
Wine & Food Festival Details
Dates:
April 27th & April 28th, 2012
Where:
Quiet Waters Park
in Deerfield Beach, FL
Tickets:

- 1 Day Admission to ??Grand Tasting Launch ??Party
- 1 Day Admission to ??Grand Tasting
- 1 Day Admission to ??Jazz Blues Brunch
- 1 or 2 Day VIP ??Admission to "Dinner ??Under-The-Stars" and ??Grand Tastin

?
?
SPECIAL DISCOUNT FOR STEPPING OUT FLORIDA!!!!

?
$15 off TICKETS FOR THE GRAND TASTING !!! (25% SAVINGS!!!!)?? Just click below or click the blue graphic on the right,

then click on the event and add this "Promotional Code" in the space:? STEPPINGOUT

This offer starts MONDAY and ends MIDNIGHT ON FRIDAY (March 23)??

Spend the most spectacular Friday & Saturday a Culinary Enthusiast can imagine! Enjoy the best chefs in South Florida at the 2nd Annual Deerfield Beach Wine & Food Festival with four very special events over two days- Friday night kicks-off the festivities with two unique events, the VIP Dinner Under-The-Stars; 7PM to 10 PM, which is an intimate 4 course wine and food pairing dinner with your own personal chef and wine sommelier, and the Grand Tasting Launch Party; 7:30 PM to 10 PM, with gourmet food tastings, wine and spirits, with live entertainment to dance the night away-Then, Saturday begins with the Jazz Blues Brunch from 10 AM to Noon, with plenty of Bloody Mary's & mimosas and that evening, 50 chefs from the tri-county area converge upon Quiet Waters Park for the incredible Grand Tasting event; 6 PM to 10 PM Check out the lavish walkway of "sailing the ocean blue" as you meet and mingle among 50 Chefs from the tri-county area as they prepare their most beloved dishes-Premier vintners will offer tastings of some of the world?s best wines, with live cooking demonstrations, sensory tasting classes presented by our Festival Sommelier, garden market, retail and business shopping bazaar-During the evening enjoy Live Entertainment and dancing at the Main Entertainment Stage-The Grand Tasting on Saturday will be a true Blue Wave Affair!
This year on Friday night we are introducing an exclusive VIP "Dinner Under-The-Stars"-Now, 4 south Florida chefs are bringing their culinary talents to the table-Friday evening will include a four-course dinner prepared live with perfectly paired wines by our Festival Sommeliers-VIP guests will choose the region of their choice for the evening: France, Italy, America, or The Mediterranean. Afterwards you?ll head to the Reception area for Entertainment and Dancing while enjoying a Sweet Ending to your evening- VIP guests also have FREE access to the Grand Tasting Launch Party at the Main Entertainment Stage and Lounge-Limited seating available to ensure an intimate experience.If you're not in the mood for a sit down dinner, join us on Friday night for the Grand Tasting Launch Party. with a selection of dishes prepared by hand-picked Chefs-They will also savor multiple wine, beer and spirits bars, and live entertainment by the Urban Gypsy Band-Don't miss the delectable Saturday morning brunch -The Jazz Blues Brunch will feature ?unlimited? steak, potatoes, eggs and delectable desserts along with Champagne, Mimosas and Bloody Mary?s- The Urban Gypsy Band, a eclectic jazz trio, performs a style of urban rhythms from around the world on the Main Entertainment Stage-The Annual Deerfield Beach Wine & Food Festival brings you face-to-face with those who have made their lives ? their craft. This is the time for you to dine, drink fine wine and experience A Blue Wave Affair like no other!

SPECIAL DEAL! PURCHASE TICKETS FOR THE FLORIDA PANTERS!?? CONTACT: Tyler Parker -The tickets are discounted by mentioning STEPPING OUT FLORIDA! Begin at 6:30 p.m.in the Club Room- Enjoy Open Bar (wine/beer/sodas) and? Buffet- and you can invite family/friends -Game is at 7:30pm at the BankAtlantic Center in Sunrise-Contact Tyler Parker at 954-835-7020 or? ParkerT@sselive.com and, again, mention STEPPING OUT FLORIDA!
_________________________________________________________________________________________________
SPECIAL DEAL!? PURCHASE DISCOUNT TICKETS FOR THE MIAMI HEAT! ? The Miami HEAT are off to
a great start this year and are proving once again why they are the most electrifying team in professional sports!? To show our appreciation to our Stepping Out Florida fans, we are extending an exclusive offer for discounted tickets to all of our remaining games. To celebrate our Miami HEAT?s success, you will receive a savings off the ticket price starting as low as $20 for a select number of the HEAT?s home games in March and April. Please click on the link below to purchase your tickets and use the special discount code: goheat???? Info: Contact: Dave Mack 786-777-4866 and mention Stepping Out Florida!
https://oss.ticketmaster.com/html/go.htmI?l=EN&t=heat&o=6324137&g=942??????????? password: goheat
________________________________________________________________________________________________________________________
?
?
??????????????????????????????????????????????? LOOKING AHEAD:??
? ? ? ? ? ? ? ? ? ? ? ? ? ? ? ? ? ? ? ? ? ? ? ? ? ? ? MAY 2012?

SAVE THE DATE:
May 5, 2012-First Annual Golf Fundraiser for Catherine's Hope For A Cure- The event will take place
at the Ocean Breeze Country Club in Boca Raton- Tickets are $121 and include the golf game, breakfast, lunch, a month-long membership to Ocean Breeze and more-Take a swing at "Batten Disease" and join your friends at the First Annual Golf Fundraiser for Catherine's Hope for a Cure.? The newly formed non-profit was founded by long-time Boca Raton resident Catherine Abbott-Horowitz. After months of suffering from an array of neurological problems, Catherine was finally diagnosed with Batten disease, which is a progressive, always fatal neuro-degenerative condition for which there is no cure. Upon learning of her diagnosis, Catherine was determined to help others around the world by starting a 501(c)3 that would fund critical research being done by Massachusetts General Hospital and University College London. So far, she has already raised over $100,000 from her grassroots efforts, and she hopes this golf tournament will bring a greater awareness about a disease that is often misdiagnosed.-Tournament is at 5800 NW 2nd Avenue-Boca Raton-561-994-0400-To find out more about the First Annual Tournament, to become a sponsor, or to learn more about Batten Disease, please visit www.catherineshopeforacure.org
?
SAVE THE DATE:

May 12, 2012-The First Annual Dinner Dance to Benefit St. Jude Children's Research Hospital-??? "Cruisine"! A Fabulous Fundraiser featuring Cruise Line Cuisine-Come onboard to a Cruise-themed Dinner Party-Includes Cocktail Hour on the outdoor veranda, Buffet Dinner and Dancing to a Live Band with music from the 60's to the 90's-Party from 6pm to 10pm-Silent Auction prizes and a Live Auction including a cruise for two-Games, treats and surprises all evening-Admission: $50 in advance; $55 at the door-Cash bar with $1 per drink donated to charity-For tickets and details:? www.Cruisine.org

SAVE THE DATE: ??????????????????????????????????????????????

May 17, 2012- "A Taste of the Nation"-The Nation's Premier Event to END CHILDHOOD HUNGER IN THE UNITED STATES- Savor the finest food, spirits and wine from the nation's hottest chefs and mixologists- They all come together to donate their time, talent and passion to this great cause-100% of ticket sales supports Share Our Strengths efforts- Join Event Chairwoman, Kelly Murphy, in celebrating Taste of the Nation, Fort Lauderdale?s 21st year raising the critical funds needed to ensure no child in America grows up hungry- Enjoy South Florida?s finest chefs, restaurants, wines, and spirits-Admission: VIP: 6:00 ? 10:00 p.m.-$160; General Admission: 7:00 ? 10:00 p.m- $90; At the Broward County Convention Center-1950 Eisenhower Blvd.-Fort Lauderdale, FL 33316- For Tickets: CLICK HERE


_______________________________________________________________________________________________________________________
Interesting Note: Today's Booming Cocktail Culture: SO WHAT ARE PEOPLE DRINKING?
?
'Generation X'? / 'Generation Y':? Not Your Father?s Cocktail
Some of the people polled strongly feel that drink choices are different along generation lines. While the 'Boomers' tend to stick to their regular drink of choice, they find 'Gen X and Gen Y' drinkers are highly open to experimenting and sipping something new. Perhaps the words of a seasoned cocktail veteran and general manager of Boston's new Island Creek Oyster Bar, Tom Schlesinger- Guidelli, sums it up best: ?Wine drinkers still drink wine. Tequila- and agave-based spirits as a whole have grown.? In particular, you see movement in the craft cocktail world through younger drinkers who find wine intimidating and cocktails as an easier avenue for exploration. At the end of the day, you still see people in a pretty classic, aperitif style cocktail before dinner, wine or beer with dinner and straight spirit after.?

*From "Snooth"-Feb. 22, 2012-"Craft Cocktails and Wine Sales"
_________________________________________________________________________________________________________
News!?????????HotNews!??????????????????????????????????
Click on "Openings/Closings' in the Directory or CLICKHERE:??????
(? CLICK ABOVE TO SEE? RESTAURANT OPENINGS AND CLOSINGS!????? YOU'LL BE SURPRISED AT THE LIST!~)
NEWEST RESTAURANTS:??
Assagio del Forno-("Taste of the Oven"-)-Another restaurant by Dennis Max-3011 Yamato Rd.-Boca Raton- 561-613-6460-(in Woodfield's Regency Court plaza, just west of Powerline Rd.)
Mario's Osteria-(formerly McCormick and Schmick's)-in the University Commons Plaza-Across from FAU, and just east of I-95-1400 Glades Road-Boca Raton 33431 Phone: 561-239-7000
Red, The Steakhouse-Yet ANOTHER haven for carnivores in Boca- On Military Trail (formerly 'Mario's)-and, yes, the dining room colors will be red (and black.)
Nana Sushi Tai-Why are we raving? All foods are made fresh to order;Prices are low:enjoy rolls starting at $3.95 and a great lunch for as little as $6.95You can put out the fire from "Lava Shrimp" with some unique "Tempura Ice Cream'They offer 14 different kinds of 'Signature Rolls" (including "Hot Alaska"! "Lobster Haven"! and "Rock & Roll"!)- Wow!In the Coral Creek Shops in Coconut Creek-6512 N. State Rd. 7-Coconut Creek 33073-Phone 954-725-5400 or http://www.nanasushithai.com/-Open for lunch and dinner

Frank & Dino's-The retro, 'Rat Pack' Italian bistro-Owner Dennis Max-718 S. Federal Hwy.-Deerfield Beach
Josef's Table (opened mid-February)-at 5030 Champion Blvd.-Boca Raton (in the Polo Shoppes)-'Euro-Fusion" food-Distinctive, Fine Dining-(goulash, veal bratwurst, blinzes, Dover Sole tableside, entrees from $26 to $42)-Boca Raton 33496- Info: 561-353-2700

Park Tavern-by the owners of Cut 432-On Atlantic Avenue & 2nd Avenue-set back a little off the main street-32 SE 2nd Avenue- Delray Beach-561-265-5093-"A Classic American Tavern"

Union-An Asian Gastrolounge-(formerly Caliente Kitchen)-8 E. Atlantic Avenue-Delray Beach 33444-Phone: 954-270-0451-All renovated-You won't recognize it

Brick Yard Microbrewery (formerly Porterhouse)-7050 West Palmetto Park Rd.- Boca Raton 33433-Phone: 561-391-6601-A sports bar with burgers, pizzas, wings and lots of Beers and TV's
____________________________________________________________________________________________
Something NEW:? Have you tried PENNY AUCTIONS?? You can bid on great stuff (iPads, TV's, Kindle, Cuisinarts, etc.) You increase the bid by a penny each time- ? Get FREE bids to give it a try-You've got nothing to lose:

Totally Free
-Giving Away 500 Free Bids Just To Try It!
TOTALLY FREE!?????
Source: http://www.steppingoutflorida.com/whats-happening-in-south-florida/mon-mar-19-to-sun-mar-25
kris jenner kris jenner livestand power ball kelly slater kelly slater palindrome